Remembering Angel Babies on Carmen's Tree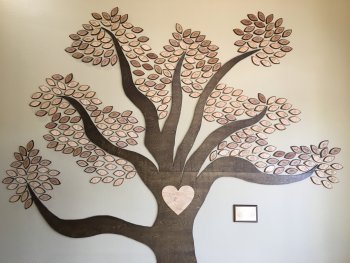 Moms have a variety of reasons for choosing to become milk donors. Oftentimes, a mom produces more milk than her own baby needs and decides to help others with her oversupply. However, there are many moms who donate after the loss of their own baby.
Faced with tremendous grief, these mothers often have to address the process of lactation as well. Childbirth stimulates hormones that tell your body to make milk, even after a loss. Donating this milk in memory of a child can become part of the healing process.
"It helps them cope with their loss," Samantha Suarez, MMBNT donor coordinator, said. "They are helping other moms who are not able to provide breastmilk to their own babies."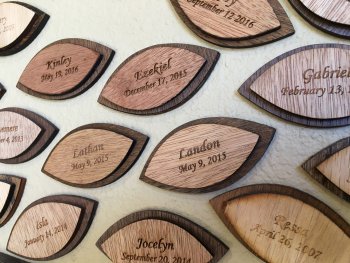 At Mothers' Milk Bank of North Texas, these babies are honored on Carmen's Tree. Located in the lobby, Carmen's Tree is named after the baby of MMBNT's first bereaved donor, Angela Mendoza. Each leaf on the tree bears the name and birth date of a baby whose mother donated in their memory. Additionally, each family receives a matching leaf.
"Carmen's Tree gives donors something to look back on and honor what they've done by donating through their loss," Samantha said.
Each person who passes through the doors at MMBNT sees this special memorial and is reminded of the selfless gift these mothers have given. It is a constant reminder of the strength of these donors and their ability to help others even after a tragic loss of their own. The MMBNT family is thankful for these donors and all that they do to help babies in need.
For more information about becoming a donor, click here.