What is an IBCLC?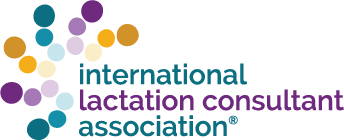 While welcoming a new baby is an exciting time, navigating motherhood can be tricky. Having a strong support system can be key, and for many moms, that team includes a lactation consultant. Lactation consultants are trained in clinical management of breastfeeding and work with moms to help them meet their breastfeeding goals and work through problems they may have.
A certified lactation consultant is known as an International Board Certified Lactation Consultant, or IBCLC. This certification comes from the International Lactation Consultant Association, and gives moms the peace of mind that the professional they're working with is well-qualified to help her with breastfeeding.
At Mothers' Milk Bank of North Texas, we have two IBCLCs on our staff. Donor coordinator Carol says that in her experience as an IBCLC, many parents are surprised by the breastfeeding process. "Moms who have not breastfed before do not realize how intense the first couple of weeks of breastfeeding are," she said. She's spent a lot of time assuring moms that it is normal to struggle, and that things will get better.
She also emphasizes the importance of support for new moms and how it positively impacts their experiences, especially early on when struggles can be more pronounced. "Once the early days, or first 6 weeks, are over, things tend to settle down and become more of what mom and dad had expected," Carol said.
Every mom's experience is unique, and there are a number of ways to find a support system. Working with an IBCLC is just one of the many great options moms have when they are looking for resources. For more information about IBCLCs, visit the ILCA website here.