Gearing Up for North Texas Giving Day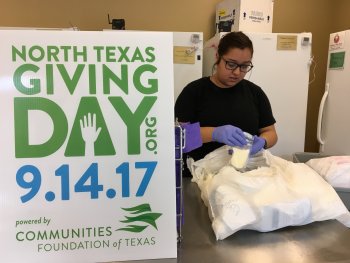 North Texas Giving Day is a fixture of the Dallas-Fort Worth nonprofit community. Communities Foundation of Texas created this day of philanthropy in 2009, encouraging people to give to their favorite nonprofits during one of the first community-wide giving events in the world.
The goal is to help build awareness and support for nonprofits in our region, and North Texas Giving Day has certainly accomplished that over the years. Since the first event in 2009, it has raised $156 million for more than 2,500 local nonprofits.
This year, North Texas Giving Day is Thursday, September 14 from 6 a.m. to midnight. Donors can visit the North Texas Giving Day website to learn all about the participating nonprofits, as well as make their donations. In the past, all giving had to take place on the actual day; however, scheduled giving has been added this year.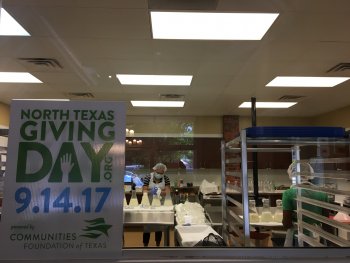 Donors can schedule gifts from 8 a.m. Thursday, September 7 to midnight Wednesday, September 13. If donors are busy on September 14 or just want to take care of their gifts in advance, scheduled giving is a perfect option. Just like regular giving, this can be done on the North Texas Giving Day website.
Mothers' Milk Bank of North Texas has participated for several years, and we look forward to another great year. Donations to the milk bank will go toward our programs that help us serve the most fragile members of our population, such as our charitable care program. MMBNT can be found in the Health Care & Medical Research Category of participating nonprofits.
For more information about North Texas Giving Day, visit the website.